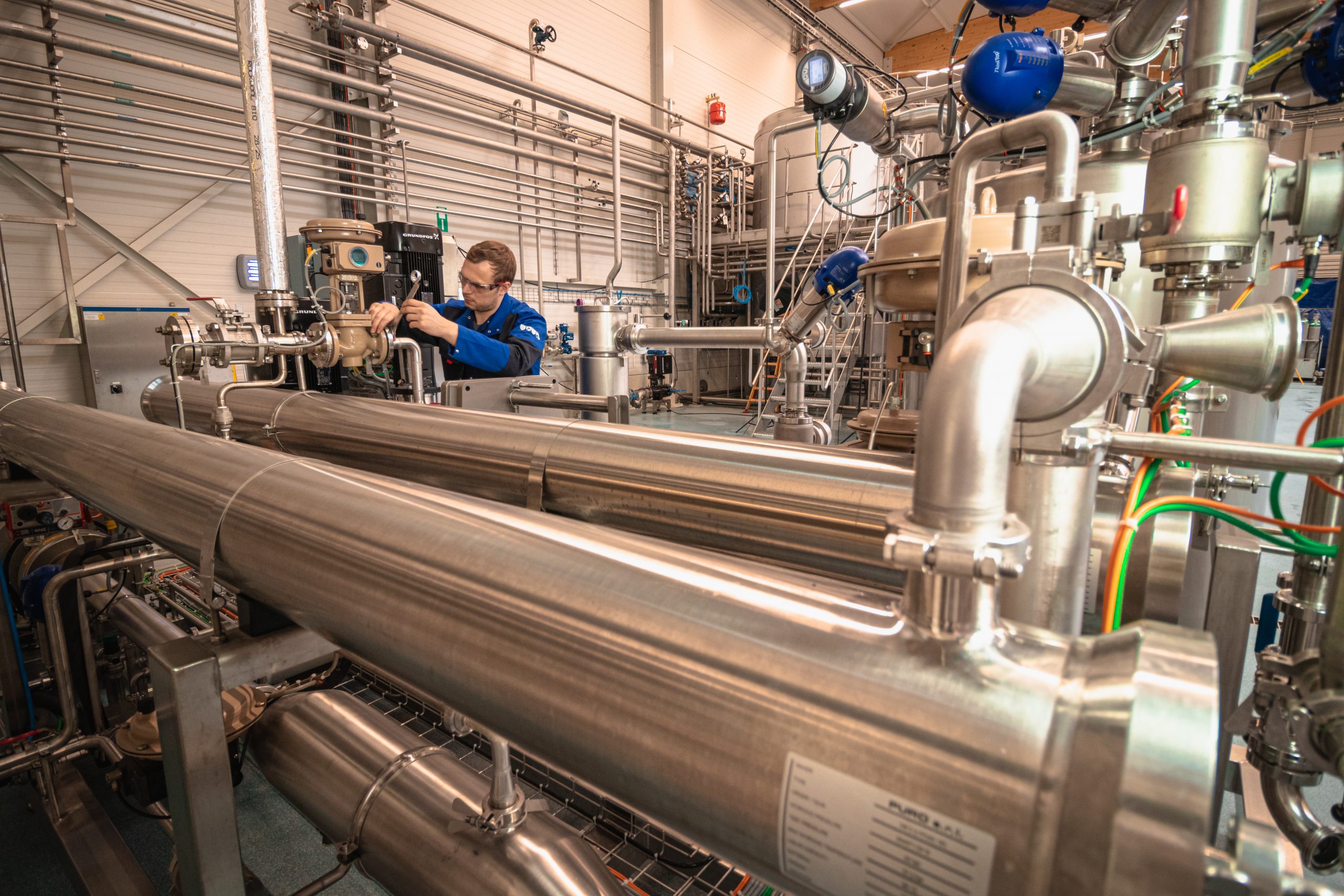 Tech4Biowaste
The Tech4Biowaste technology database is currently under development. You can help us in this process.
So keep in touch and become a part of our community!
Let us know if you are interested and want to stay informed on future project developments:
SAVE THE DATE: 'Pitch Perfect and Boost the European Bioeconomy' event on 28 September 2021
Join this physical networking event at the Sheraton Brussels airport hotel! 10:00 am – 5pm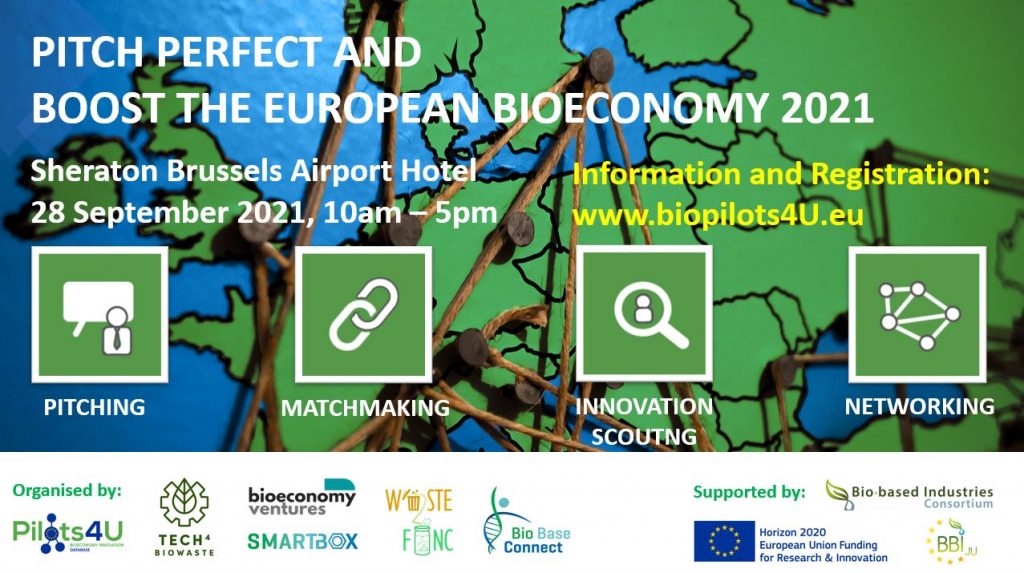 The 'Pitch Perfect and Boost the European Bioeconomy' event is a one-day physical event of intense cross-border pitching, matchmaking and networking, with the aim to create new partnerships for the future and the further development of innovative, cross-border and cross-sectoral industrial value chains in the biobased economy. It brings together the networks of six important bioeconomy platforms: Pilots4U, Tech4Biowaste, BioeconomyVentures, Smartbox, Waste2Func and Bio Base Connect.
The project Tech4Biowaste is co-organising the event and as such, we can guarantee a diverse attendance reaching from investors, SMEs, start-ups, about-to-be start-ups, scale-ups, large companies, research organisations, technology providers to organisations offering relevant innovation services such as access to finance, scale-up trials, application testing, business plan writing, feedstock analysis, life cycle assessment, social acceptance, etc.
A dynamic database
of relevant technologies
of bio-waste utilisation
The Tech4Biowaste project aims to provide the bio-based industry a complete overview of existing and emerging technologies with a Technology Readiness Level (TRL) 4 and higher for bio-waste utilisation and valorisation. The technology database will contain up-to-date information and will be user-friendly, well-maintained and accessible to everybody. The database will be helpful for a large number of stakeholders in and after the project duration. It will provide information and technical details on the technologies for interested stakeholders and provide a platform for technology providers to show innovative technologies.
Tech4Biowaste Objectives
The following objectives are in the focus of the project:
To offer stakeholders along the bio-based value-chain with different backgrounds and expertise a one-stop and comprehensive bio-waste technology overview that allows to analyse and compare bio-waste valorisation technologies.
To reach the stakeholders through offering high visibility and unique features based on the latest IT technologies as well as co-creation and training opportunities, generating significant database usage for those interested in bio-waste utilisation and valorisation technologies.
To pave the way for the deployment of bio-waste technologies and technology configurations by assessing the commercialisation potential with respect to continuity planning for technology suppliers, technology searchers and users reflecting regional differences in bio-waste availability and composition.
To generate and engage an increasing number of database users for future database expansion by embedding and integrating the bio-waste technology database into the Renewable Carbon Community platform. Thus actively targeting stakeholders within the broader areas of biomass utilisation and linked technologies.
To ensure the long-term operation of the database by setting up a business model and governance structure for the platform.
Information Material
Free to download