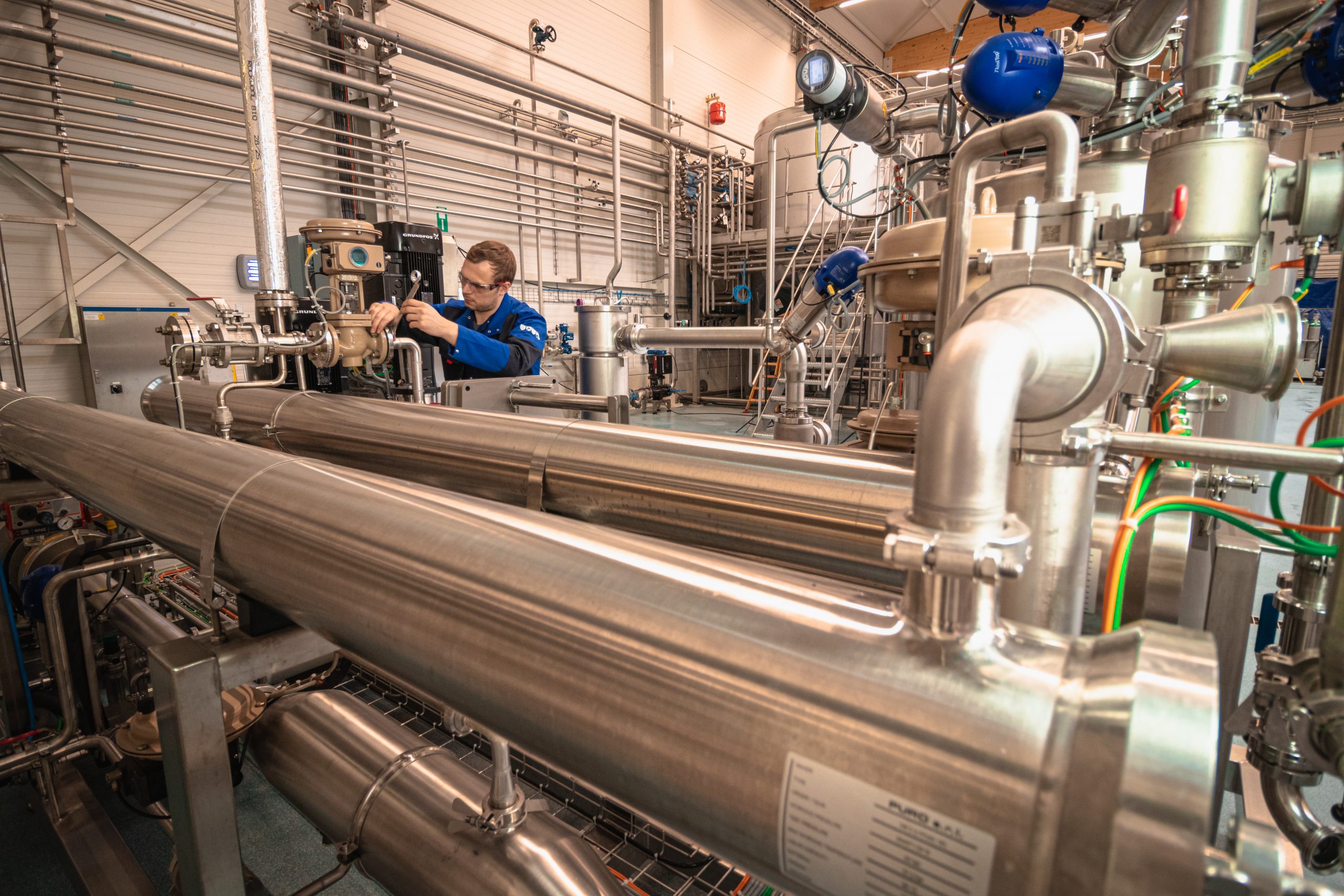 Tech4Biowaste
Get Your Technology out of the Dark.
Technology
Providers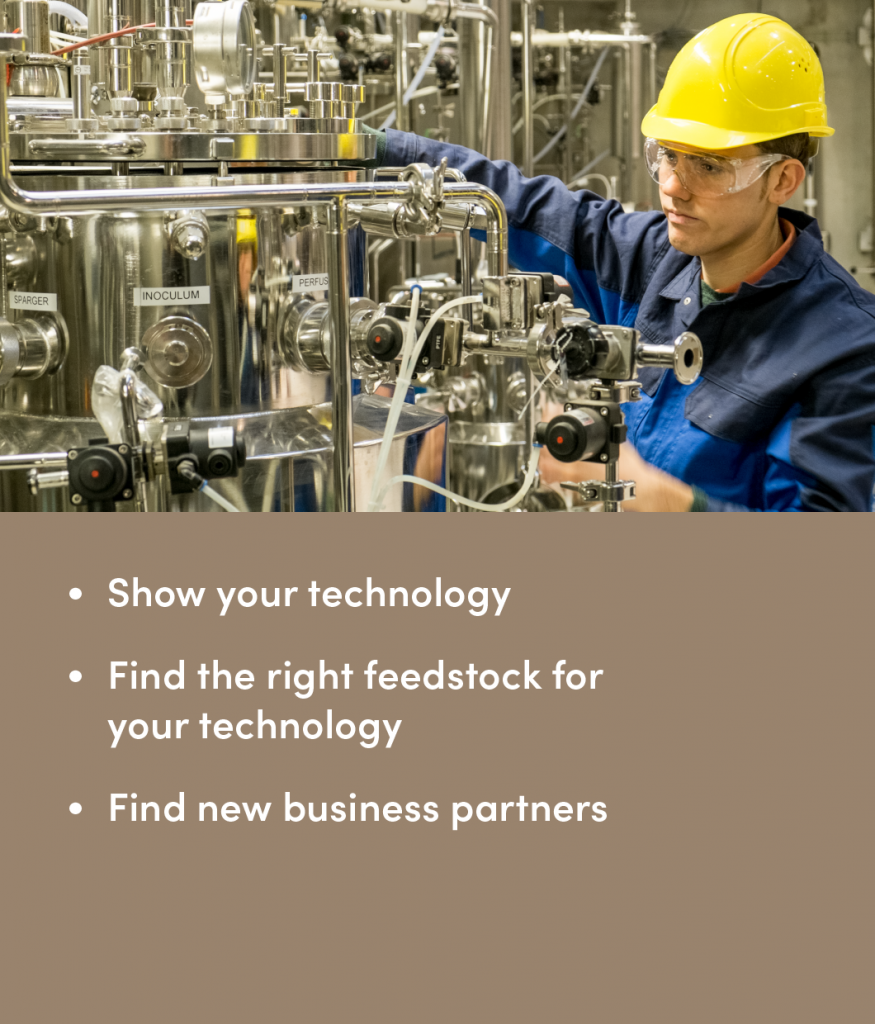 Technology
Searchers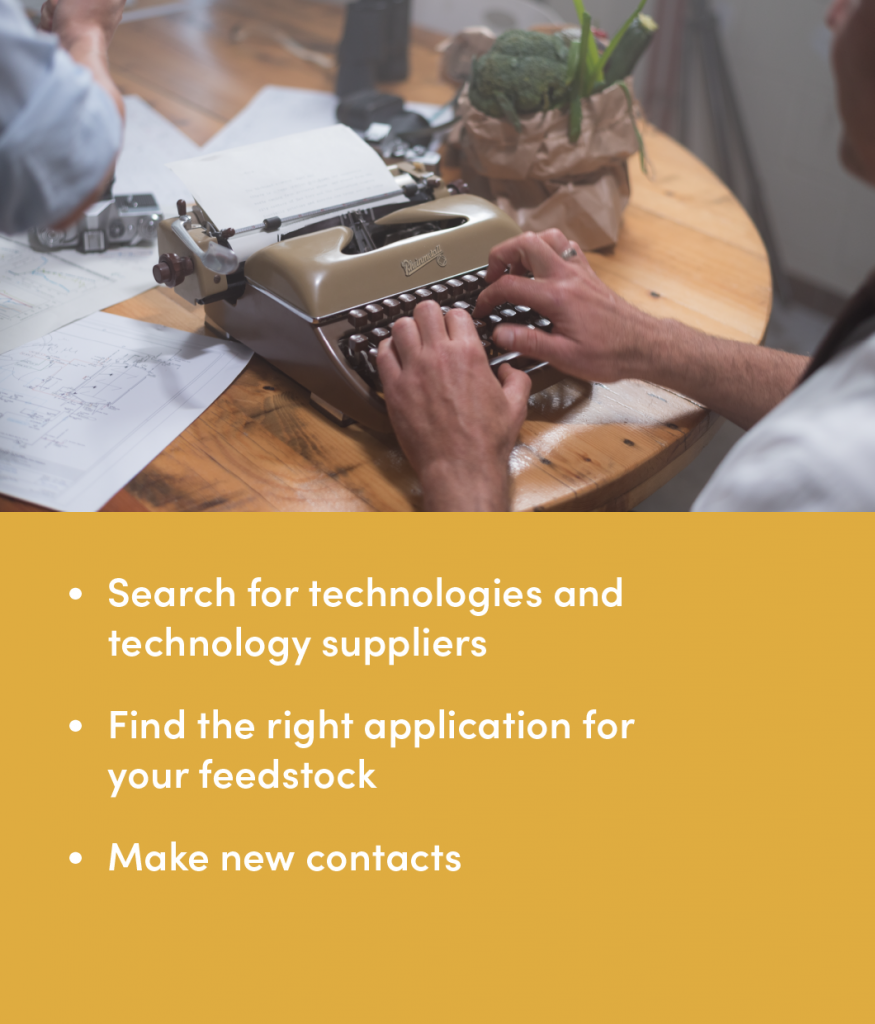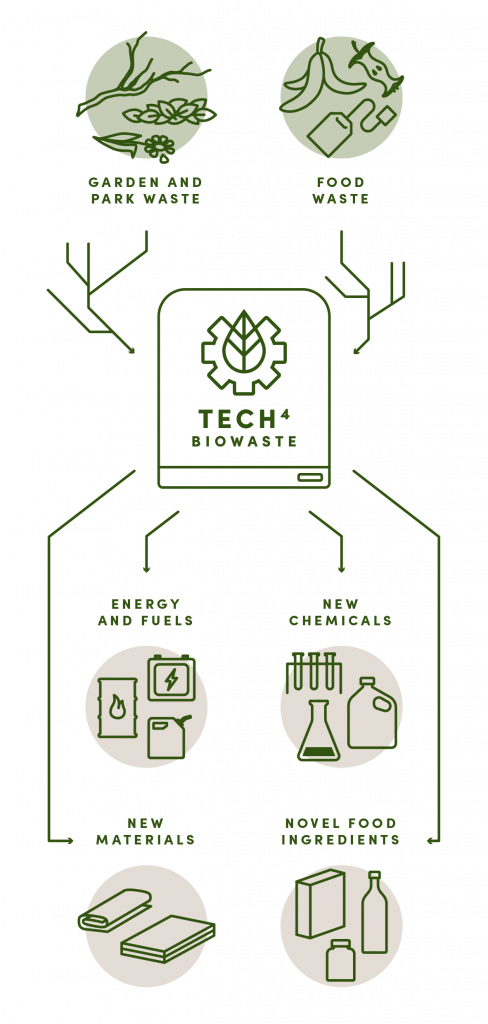 A dynamic database
of relevant technologies
of bio-waste utilisation
The Tech4Biowaste project aims to provide the bio-based industry a complete overview of existing and emerging technologies with a Technology Readiness Level (TRL) 4 and higher for bio-waste utilisation and valorisation.
The technology database will contain up-to-date information and will be user-friendly, well-maintained and accessible to everybody. The database will be helpful for a large number of stakeholders in and after the project duration.
It will provide information and technical details on the technologies for interested stakeholders and provide a platform for technology providers to show innovative technologies.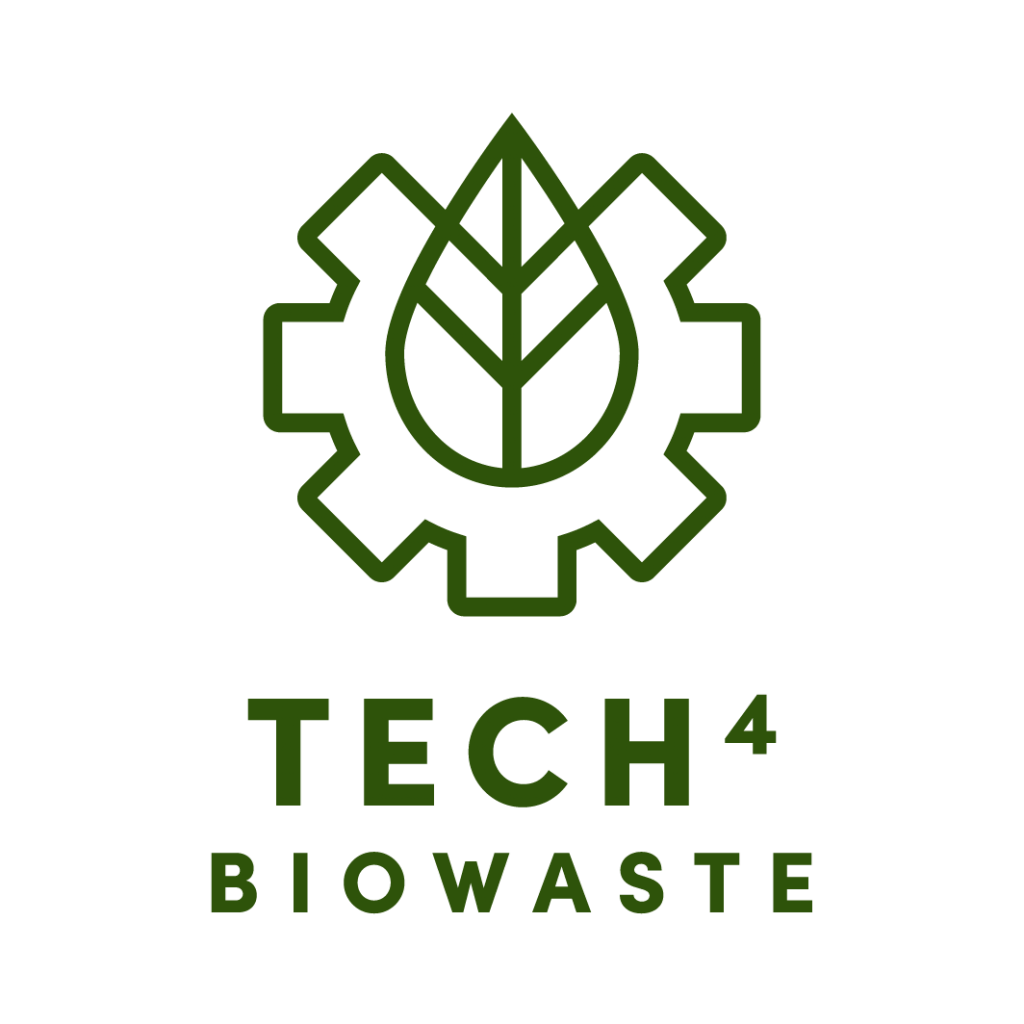 Tech4Biowaste Objectives
To offer stakeholders along the bio-based value-chain with different backgrounds and expertise a one-stop and comprehensive bio-waste technology overview that allows to analyse and compare bio-waste valorisation technologies.
To reach the stakeholders through offering high visibility and unique features based on the latest IT technologies as well as co-creation and training opportunities, generating significant database usage for those interested in bio-waste utilisation and valorisation technologies.
To pave the way for the deployment of bio-waste technologies and technology configurations by assessing the commercialisation potential with respect to continuity planning for technology suppliers, technology searchers and users reflecting regional differences in bio-waste availability and composition.
To generate and engage an increasing number of database users for future database expansion by embedding and integrating the bio-waste technology database into the Renewable Carbon Community platform. Thus actively targeting stakeholders within the broader areas of biomass utilisation and linked technologies.
To ensure the long-term operation of the database by setting up a business model and governance structure for the platform.
Information Material
Free to download
The Tech4Biowaste technology database is currently under development.
You can help us in this process and later show your own technology on the platform.
Keep in touch and become a part of our community!
Let us know if you are interested and want to stay informed on future project developments:
© for all pictures: Bio Base Europe Pilot Plant